Sponsors
Special thanks to our sponsors, especially the Center for History and New Media at George Mason University.  CHNM was the originator of the THATcamp model, and without their guidance and inspired vision, this event would not be possible.
Center for History and New Media at George Mason University
Since 1994 under the founding direction of Roy Rosenzweig, the Center for History and New Media (CHNM) at George Mason University has used digital media and computer technology to democratize history—to incorporate multiple voices, reach diverse audiences, and encourage popular participation in presenting and preserving the past.
The Center for Public History + Digital Humanities at Cleveland State University
Building on scholarly research and a shared commitment to engaging the K-12 educational community, the Center seeks to encompass a diverse range of approaches to public and digital history.  We are focused on bringing together individuals and scholarship in history, education, library and information sciences and technology in order to better serve the public.  We specialize in developing state of the art public history projects and resources.
The Ohio Humanities Council encourages all Ohioans to explore the human story, to use history, literature, philosophy and the other humanities as the means to arrive at new insights. OHC is an independent, nonprofit organization funded by the National Endowment for the Humanities, the State of Ohio, and private contributions. Since 1972, the Council has provided services and grants to hundreds of Ohio's cultural organizations.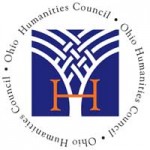 The Harvey Goldberg Center for Excellence in Teaching at Ohio State University
The Harvey Goldberg Center for Excellence in Teaching is at the heart of the OSU Department of History's effort to promote innovative and effective teaching strategies. The Goldberg Center is committed to advancing cutting edge research, engaged teaching, and substantive community outreach to prepare our students and other citizens to become life-long learners and responsible leaders in all walks of life.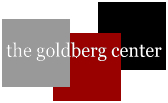 Columbus State Community College
Columbus State Community College has been dedicated to meeting the educational needs of our community for more than 40 years. The College has grown from an initial enrollment of 67 students in 1963, to its current thriving campus of more than 23,000 students.
Organizers:
The Center for Public History + Digital Humanities at Cleveland State University